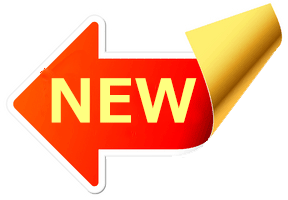 Vacation Classes for High School and Higher Secondary School Students
Kerala State Civil Service Academy (KSCSA) invites application for admission to the vacation classes for the Talent Development courses (TDC) & Civil Service Foundation course (CSFC). Classes will be in offline mode. Duration of the course will be one month starting from 12/04/2023. The candidates / students having required qualification can register online using the link below.
The courses will be available at the centres – Thiruvananthapuram, Kollam, Chengannur, Konni, Muvattupuzha, Aloor, Palakkad, Kozhikode, Kanhangad and Kalliassery.

Click here for Notification for admission to ICSR Ponnani.
Sl.




N

o.

Name of Course

Qualification

1

Talent Development Course [TDC]

High School Students

2

Civil Service Foundation Course [CSFC]

+1, +2 students
Sl.




No.

Events

Proposed dates

1

Commencement of submission of application

27.3.2023

2

Last Date for receiving application on the online

10.4.2023

3

Commencement of classes

12.4.2023

4

Duration of the Course

12.4.2023 to 11.5.2023

5

Mode of fee collection

Online

6

Fee structure

Rs.1180/-    (1000+ GST)

for Registration for Talent Development Course (for High School Students)

for Registration for Civil Service Foundation Course (for Higher Secondary School Students)
On successful submission of the Registration Form, the candidate will receive a registration number in their registered email id. The candidates can remit the fee  Rs.1180 (Rs. 1000 + GST – Rs. 180) using the link below. Choose the category "Course fee – Vacation Programme".

for fee payment online
Sl. No.

District

Centre

1

Thiruvananthapuram

Main Centre,




Ambedkar Bhavan , Near Govt. Press Mannanthala




Phone No.0471-2313065, 2311654, 8281098863, 8281098864

2

Kollam

TKM Arts and Science College, TKMC P O, Karikode, Kollam




Phone No. 8281098867

3

Pathanamthitta

Govt. Higher Secondary School 




Konni




Phone No.8281098872

4

Alappuzha

Government Higher Secondary School, Angadikkal South, Chengannur




Phone No. 8281098871

5

Ernakulam

KSCSA Sub centre,




Govt. Model HS Road Muvattupuzha




Phone No.8281098873

6

Thrissur

SNV Higher Secondary School, Aloor




Phone No. 8281098874

7

Palakkad

KSCSA Sub centre,




Victoria college compound Palakkad




Phone No. 0491-2576100, 8281098869

8

Kozhikode

KSCSA Sub centre,




West Hill Up School Campus Chungam.P.O, Kozhikode




Phone No. 0495-2386400, 8281098870

9

Kannur [Kalliasseri]

KSCSA Sub centre, Mangad, Kalliassery.P.O, Kannur




Phone No. 8281098875

10

Kasargod [Kanhangad]

KSCSA Sub Centre, Kanhangad, Chamravattom Vayal, Balla.P.O




Phone No.8281098876