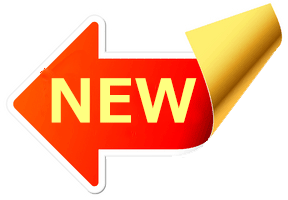 Spot Admission  to Coaching Classes for UPSC Civil Services Examination (PCM 2023-24  Batch)
Civil Service aspirants who wish to join the PCM 2023-24 regular batch commencing from June 1, 2023 can take SPOT ADMISSION.  Eligible candidates may register online using the link below. Candidates securing admission under SPOT ADMISSION shall remit the fee of Rs. 49200/-   in full.
Installment facility is available for BPL category. 
The integrated coaching classes for Prelims-Cum-Mains (PCM) – Regular Batch is availabe at its  centres, Thiruvananthapuram, Kollam, Ernakulam, Palakkad, Ponnani (ICSR), Kozhikode, and Kalliassery (Kannur District).
For further details –
Sl.
No.
District
Centre

1

Thiruvananthapuram

Kerala State Civil Service Academy      O/o Centre for Continuing Education Kerala,




Anathara Lane , Charachira, Kowdiar P.O.




Phone No.0471-2313065, 2311654, 8281098864

2

Kollam

TKM Arts and Science College, TKMC P O,




Karikode, Kollam




Phone No. 8281098867

3

Ernakulam

KSCSA Sub-centre,




Aluva Metro Station




Phone No.8281098873

4

Palakkad

KSCSA Sub-centre,




Victoria College Campus Palakkad




Phone No. 0491-2576100, 8281098869

5

Malappuram

Institute of Career Studies and Research (ICSR),




Easwara Mangalam.P.O, Karimpana, Ponnani




Phone No. 0494-2665489, 8281098868

6

Kozhikode

KSCSA Sub-centre,




West Hill UP School Campus Chungam.P.O, Kozhikode




Phone No. 0495-2386400, 8281098870

7

Kannur

KSCSA Sub-centre, Mangad, Kalliassery.P.O, Kannur




Phone No. 8281098875
Course Fee

Tuition Fee 

Rs.  40,000/-

GST (18%)

Rs.    7,200/-

Caution Deposit (Refundable)

Rs.    2,000/-

Total      
Rs.  49,200/-
100 students who are economically weak are eligible for fee reimbursement.  Notification for selection to this scheme will be issued separately after admission process of the academic year is closed.  
INSTRUCTIONS TO THE CANDIDATES FOR FILLING ONLINE APPLICATION
Step 1. Click the Registration Link given below.
Step 2.  Click 'Login'. The Candidates registering for the first time  click  'Sign Up' option in the login page.
Step 3. Provide the required details and create a password having at least  8 characters. Please remember this password for all future login.
Step 4. Go to Login page and sign in
User id – mobile number
Password – created by the candidate in step 3.
Step 5. In the login page click 'Courses' and then 'Prelims Cum Mains (PCM)' then 'Apply'.
Step 6. Fill the required fields and upload a recent passport size photo of minimum size of 20 kb and maximum size of 100 kb.
Step 7. After successful submission a Register Number will be generated and displayed. Please note this for all future purpose. The Registration Number can also be visible at the 'Application Details' in your profile page.
Step 8. Then go to login page and click 'Payment' option.
Step 9. Pay Rs. 200/- towards the application fee by choosing the category 'Application fee – PCM' using the Register Number generated in the step 7.
Then pay the course fee of Rs. 49200/- by choosing the category  'Course fee – PCM' using the Register Number generated in the step 7.
Step 10. After Successful payment a receipt will be generated. Take the printout of this receipt for future reference.
In case the payment status is displayed as 'pending' due to any technical problems, you can check the status using ' Transaction History' option available on the top side of the payment page.

for Registration

for fee payment online