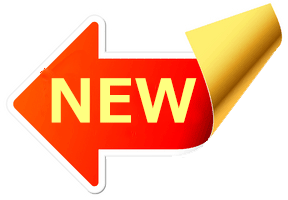 Admission to the September batch of Coaching Classes for UPSC Civil Services Examination (PCM 2023-24  Batch)
Spot registration facility for the Entrance Test is available at the exam centres (Thiruvananthapuram and Aluva) to those who have not registered so far.  The Candidates have to report at the venue before 10.30 AM on 20.09.2023.
To download the Hall Ticket for entrance exam, go to Login Page -> 'Click Download Hall Ticket' option.
NOTIFICATION No. CE/B/2762/2023 dated 24/08/2023
Kerala State Civil Service Academy (KSCSA) invites applications for admission to the September Regular Batch of the Civil Service Coaching course 'Prelims cum Mains [PCM]'. The candidates / students having required qualification can register for admission for the courses as detailed below.
Name of the Course

Qualification
Fee

Prelims cum Mains [PCM] SEPTEMBER batch

Qualification prescribed by UPSC for attending Civil Services Examination

Rs. 40000/- (Course Fee) + Rs. 7200/- (GST @18%) + Rs. 2000/- (Caution Deposit)

Total Rs. 49,200/-
Admission to the course will be on the basis of an Entrance Test (OMR based) conducted by the Academy in the respective centres. Civil Service aspirants having the qualification fixed by UPSC for requirement to Indian Civil Services can apply for the Entrance Test. Please ensure your eligibility as per the eligibility conditions prescribed by UPSC for appearing for the Civil Services Examination. (The candidate must hold a degree of any of the approved Universities. Final year Degree students for the year 2022-23 can also apply)
Name and address of the study centres are as follows.
Sl. No.
District
Centre

1

Thiruvananthapuram

Kerala State Civil Service Academy    




Anathara Lane , Charachira, Kowdiar P.O.




Phone No.0471-2313065, 2311654, 8281098863

2

Ernakulam

KSCSA Sub-centre,




3rd Floor, Aluva Metro Station




Phone No.8281098873
On-line applications for the Entrance Test can be submitted using the link given below upto 19.09.2023, 5 PM. Registration fee for the Entrance Test (Online Payment) – Rs.200 /-
Applicants have to qualify themselves for admission through an Entrance Test. The Entrance Test is scheduled to be conducted  on 20.09.2023, from 11 am to 1 pm, at its respective centres. Venue of Entrance Examination will be announced later.
A selection list will be published based on the score of the Entrance examination and availability of seats.
Reservation of Seats:
10 % of the  total seats will be  reserved for SC/ST  candidates .
Students selected under reservation category should produce original caste certificate at the time of admission.  The students selected under the reservation category are not required to remit the tuition fee and GST, but they are required to remit the Caution Deposit(Rs. 2000).  If no sufficient students are available in the reservation category, KSCSA will be at the liberty to admit students from other categories.
Admission Schedule
Commencement of online registration                 – 01/09/2023
Last date for registration                                         – 19/09/2023
Date of Entrance Test                                              –  20/09/2023
Publication of Rank List                                         –  21/09/2023
Commencement of classes                                     –  25/09/2023
Topics covered for the Entrance Test (objective type questions):
Syllabus – UPSC Civil Services (Prelims) Examination

Mental Ability

10 Questions

History

15 Questions

Geography

15 Questions

Science and Technology

5 Questions

Economics

15 Questions

Indian Constitution

20 Questions

Ecology & Environment Science

20 Questions

Total
100 Marks (100 x 1)
No Negative mark for wrong answers.
INSTRUCTIONS TO THE CANDIDATES FOR FILLING ONLINE APPLICATION
Step 1. Click the Registration Link given below.
Step 2.  Click 'Login'. The Candidates registering for the first time  click  'Sign Up' option in the login page.
Step 3. Provide the required details and create a password having at least  8 characters. Please remember this password for all future login.
Step 4. Go to Login page and sign in
User id – mobile number
Password – created by the candidate in step 3.
Step 5. In the login page click 'Courses' and then 'PCM – SEPTEMBER BATCH' 
 -Then 'Apply'.
Step 6. Fill the required fields and upload a recent passport size photo of minimum size of 20 kb and maximum size of 100 kb.
Step 7. After successful submission a Register Number will be generated and displayed. Please note this for all future purpose. The Registration Number can also be visible at the 'Application Details' in your profile page.
Step 8. Then go to login page and click 'Payment' option.
Step 9. Pay the 'Application fee – PCM' using the Register Number generated in the step 7.
Step 10. After Successful payment a receipt will be generated. Take the printout of this receipt for future reference.
In case the payment status is displayed as 'pending' due to any technical problems, you can check the status using ' Transaction History' option available on the top side of the payment page.
Successfully registered candidates can download their Hall Ticket for the Entrance Test scheduled to be held on 20.09.2023 from their Profile Page from 18.09.2023 onwards.
Candidates are requested to visit the website frequently for regular updates

for Registration

for fee payment online
Technical support for any issues regarding online registration : mail to    info.ccek@gmail.com